DESTINATION WEDDING IN ITALY,
JUST LIKE YOU DREAMED IT.
Choosing to celebrate your destination wedding in Italy is to embark on an incredibly exciting journey. The breathtaking sunsets, the romantic atmosphere, the deep blue sea and the delicious food are just some of the reasons that couples around the world choose the Bella Italia for their dream destination wedding experience and honeymoon.
Picture yourself in the amazing Venice  or a castle perched high on a clifftop overlooking the calm blue seas, the water sparkling in the distance as you say "I do". Blooming Eventi will make it possible, we will guide you  through the endless options available for a truly fairy wedding. 
We are proud to have in our extended team, the finest vendors in the Wedding and event business.  Our collaborative philosophy ensures that every Wedding is unique and tailor made for you.
Our services are characterized by exclusivity and custom design for any type of event, budget and request. The bride and groom can select the type of service that best suits their needs. We will love to work with you to design your memorable bespoke event in the world's most charming place. To know more about our services click here.
ABOUT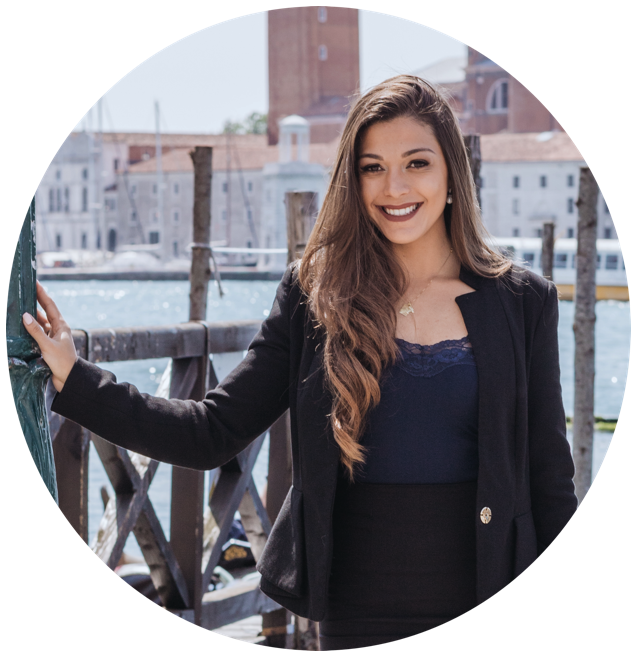 "YOUR DREAM IS OUR PASSION"
Mariane Vitoria is the wedding planner and event designer of Blooming Eventi, a company specialized in elopements and Destination Weddings in Italy, named among the 20 of the best wedding planners of Italy by the Destination weddings and honeymoons abroad magazine. Vitoria after moving to Italy and realizing how much natural beauty this amazing country has to offer, decided to put together her biggest passions; different cultures and event planning, founding Blooming Eventi. 
She has attended to several courses at the "Academia degli eventi" in Rome,  and specialized in event design by the "Event leadership institute" of New York. Since the creation of Blooming Eventi, Vitoria together with her extended team, the finest vendors in the Wedding and event business, have  been planning and designing luxurious destination weddings of all kinds all over Italy. 
MAKE AN ENQUIRY
_____
+39 3453180292